Daily Mass Schedule:
Tues-Fri 9:00am
Weekend Mass Schedule:
Sat 5:00pm English; 7:00pm Spanish
Sun 9:00am English; 12:30 Spanish
Confessions:
After daily mass and by appointment 707-837-8962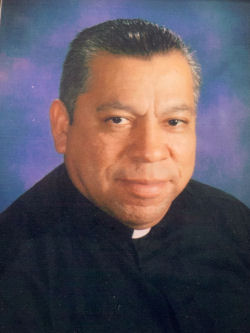 If you are not able to attend mass, please remember to continue supporting your parish financially. There are a few options.  You can mail in your contributions, you can drop it off in the parish office Monday – Friday, or we also have a pay pal account and this is the link –https://www.paypal.com/paypalme/OurLadyofGuadalupe
ANNOUNCEMENTS
Come join us for Adoration of the Blessed Sacrament every Thursday, from 5:00pm to 7:00pm.
Beginning July 1, 2022 we will no longer take up a collection for our Parish Ministries or Parish Maintenance programs.  We still have expenses for these programs so please remember to contribute generously to the first collection on the days when we don't have a second collection.  Thank you for your continued support.
If you would like to know more about the Charter for the Protection of Children and Young People, please contact Gini Christani in the parish office at 707-837-8962.
RELIGIOUS EDUCATION NEWS
Please check the bulletin for registration dates and times or call the office at 707-837-8962 x 202.
***PLEASE TURN OFF YOUR CELL PHONES BEFORE COMING TO MASS**